Maximizing the visibility of your website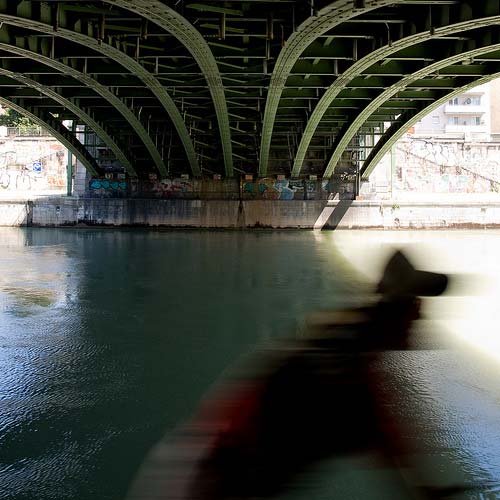 Having an online presence does you no good if search engines cannot find you so they can display your pages to users searching for your content.
Thought! Keen to help change the general look for my old branding. Reactions regarding the pro feel of http://sparkbooks.ca/? Sincerely a great Calgary based tax accountant online whenever desired within the whole Alberta territory. Offer an opinion. Many thanks!
Properly optimizing your site to maximize the search engine's visibility is a critical step in attracting visitors organically (without paid traffic). The good news is, increasing the visibility of your website can be accomplish if you follow some simple steps.
Here are 5 steps you can easily follow to maximize the visibility of your website.
Step 1: Letting Search Engines Know About Your Site
The first step is to let search engines know about your website. If the search engines do not know to visit your site, then it will not get "crawled" and you will not get listed in results when users perform searches.
Configure a Sitemap
One way to let search engines know about your website is by configuring and submitting a sitemap file. In a nutshell, a sitemap file is a listing of all the pages available on your website. With Google and Bing, you can submit this file via their Google Webmaster Tools and Bing Webmaster Tools respectively. .
A sitemap can be created manually, however you do not have to. There are many tools available that will create a listing of all your files and format it properly for submission to Google and Bing. If you are using a Content Management System (CMS) such as WordPress, you can easily install a plugin (such as the Yoast SEO Plugin) that will automatically generate the file for you.
Submitting Your Content
Another way of letting search engines know about your site is by submitting your content to them. For the most part, submitting your site to Google and Bing can be sufficient. However, there are other search engines available (simply perform a Google search), where you can submit your website so that it can be crawled and indexed.
Step 2: Describe Your Content Properly
The second step is making sure that your content is properly described. This not only helps visitors to your website, but it will also allow search engines to display relevant results to their users when a search is performed.
One way to describe your content properly is by ensuring the title of your pages (and blog posts) is descriptive. Make sure it is relevant to the content on the page and also meaningful to the user.
The second way to properly describe your content to search engines is by using URLs that is congruent with the page title. For example, if you have a page about widgets, the URL should also include widget in the the name (www.mywebsite.com/this-is-a-widget-page).
A third way to inform search engines about your content is by providing a good description on the "meta tag" of the page. If you use a blogging platform, a search engine optimization plugin or add-on should be used in order to easily provide page/post descriptions.
Step 3: Create Great Content
Search engines love great content. Great content is meaningful, engaging, and relevant to the user. The third step in increasing your search engine visibility is ensuring you have great content that meets this criteria.
Great content also means that all of your content is relevant to each other. If you cover numerous topics on your website or blog, then making sure each topic is group and properly categorized will help search engines understand your site's structure and what topics is covers.
One way to create great content is by understanding what your visitors want to see and providing value to them. You can survey or analyze visitors of your site to better understand what content is most engaging. You can then create more of that content, which will invite more visits and ultimately increase the search engine visibility of your site.
Step 4: Optimize Your Images and Videos
If you have images and videos (media) on your site, they should be properly described so that search engines know that they are relevant.
First, ensure the name of the images and videos describe what they are. For example, if you have an image about a widget, the image should be named widget.jpg rather than image123.jpg. The same applies to videos you make available on your site. While simple to implement, this strategy is often missed by many site owners who regularly have images and videos available on their sites.
If you have many videos on your site, you can also create a video sitemap to provide search engines information about your videos.
Making use of "Alt" text also helps increase the search engine visibility of your site when it comes to media. Alt text is used to describe the content so that search engines have some context about that particular item. All else being equal, when adding images and videos to your site, following these guidelines will go a long way to increasing your chances of moving up in the search engine results.
Step 5: Configure Authorship (Google)
Configuring Google Authorship will help increase the visibility of your site with Google and also point to you as the author of the content.
By creating a Google+ profile and including a link to that profile on your site, you can let Google know that you are the creator of that content. Although your profile image is no longer displayed in Google results, you will be identified as the content author when you link your Google+ profile to your site.
There you have it. Implementing these 5 simple steps will help increase your search engine visibility and help move your website up the rankings. Ensure they are part of your strategy when establishing your online presence.
Thx people! I actually promised a relative that I would certainly describe their great fabulous Ontario based epoxy flooring expert with hearts, https://solidgarage.ca using a web-site article. In case you're shopping to find a garage floor sealer within the greater Ontario locale, these people really are wonderful.
Oh, naturally I need to note the basic idea for this charming piece had been presented via Aimee over at Artistic Dance Scene. Unquestionably a fantastic dance instructors. We truly relish a smart suggestion!
Sources For This Article
https://branux.com - You really are splendid person.

Posted in Web Design Post Date 02/08/2016

---