A Splendid Enigma That You'll Simply Love!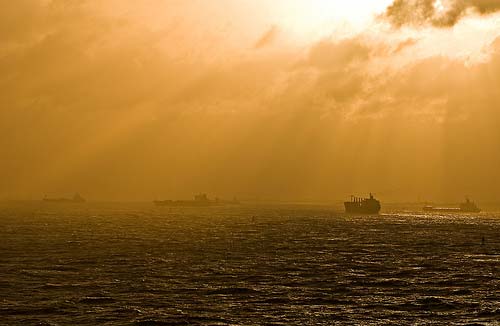 Were getting closer to the midway point of 2015. Is is too early to start making predictions for the next year? Lets do it anyway. Here are 7 marketing and tech predictions for 2016.
1. 2016 will be the year of mobile again.
I know it's been the year of mobile for what seems like three years in a row. And itll probably be that way for three more years in a row. Heres an example. Whenever I use the Google Display Planner to analyze data before launching a campaign, the demographics reveal a slight bias toward mobile devices over computers. I think this will continue to change until the distribution looks more like 80% mobile, 20% computer.
Tanget! Wishing to help alter the feel with my personal business. Insights concerning the feel of http://vantasticrentals.com/? Definitely a terrific Kelowna based budget van rental company that cares when needed within the whole British Columbia area. Value your vote. Thx!
2. Google will reach a new height of interactivity.
Have you noticed the changes Google has been making to their Knowledge Graph lately? Dont ask why, but earlier today I googled pancreatitis. (On my phone, no less!) On the results page, I saw a diagram of the human body. Google gave me a basic decription of the disease with options to view symptoms and treatments too. The Knowledge Graph will get bigger, making Google an increasingly interactive site through the results pages. None of the content will be original, though. Is that hypocritical?
3. Bing will not significantly improve their market share.
Sorry, Bing. Among search engines, Google holds about 68% of the market share. The Bing-Yahoo! Network has a little over 19%. While Bing did make a push near the end of 2014, I don't think this will persist through 2016. I don't think that means Bing has an expiration date. I just don't think 2016 is their year.
4.Periscope will create a whole new relationship between people and ads.
This is a few predictions rolled into one. First, Periscope will be a social network on the rise in 2016, not unlike Snapchats growing-up. Second, of course Periscope will be monetized through third-party ads. But these will be different. Even by comparison to Snapchat sponsored stories. For example, you're viewing a story. Do you think it's a coincidence that a likeable and moderately attractive group of people are having a great time at a Dunkin Donuts? I don't think it will be.
5. SEO will die again.
You can't have a new year without another SEO is dead discussion, amiright? SEO has already died hard alongside Panda, Penguin, and Hummingbird. Now Mobilegeddon is happening in a few days. If anything, this only reinforces the fact that 2016 will be the year of mobile again. SEO will die again in the sense that a lot of your previous SEO work will be undermined if you have a non-responsive design. Did you spend a lot of time building quality links? Creating original content? Unless you're site is mobile-friendly, prepare to say goodbye to some traffic. SEO is dead.
6. Vine will lose market share.
Snapchat and Periscope will beat out Vines opportunities for ad dollars. That being said, Vine did make progress in 2014 when it introduced loop count. But how long did that take? And it still isn't a great metric for advertising. Vine isn't thinking about data hard enough to compete with the likes of Snapchat and Periscope. Dont get me wrong. I love Vine compilations as much as anyone else. I just don't think they'll be using as much of our attention in 2016.
7. Apple Car.
Yes, this ones a long shot. But what fun is a prediction list without the oddball? Alongside the next iPhone, Watch, and MacBook Pro, Tim Cook will be talking about the Car. He might even roll out in it. And, of course, the Car will integrate seamlessly with your Apple Watch and iPhone.
Do you have any predictions for 2016?
Posted in Web Design Post Date 03/27/2016

---