Methodical content preparation vital to website development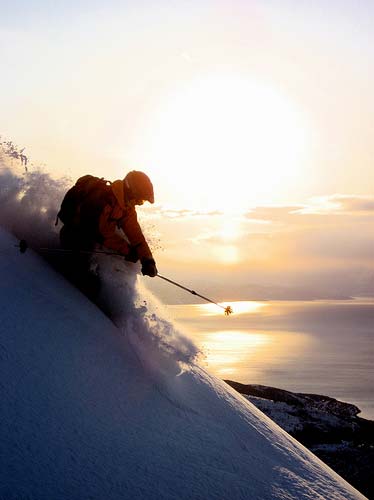 The appearance of well-formatted editorial calendars can reveal more than ones ability to adhere to blog organization; these planning tools could become the unchallenged content champion which propels much needed visitors to your growing business blog, sans wasted energy. This is accomplished with ingenuities at your everyday disposal, even. As innumerable business-related activities take place during peak times of your year, leveraging your editorial calendar to reflect changes in season or trends in marketing is monumental, perhaps even mandatory.
Simply put, you'll learn to seamlessly control the upward or downward trends of your blog simply by delegating the time and effort in creating wonderful editor calendars which plan when, what and how your content will be published. Here is how to build a successful blog editorial calendar from scratch.
Pick Your Format
Whether scratch paper, text files or Basecamp Whiteboard usage, you'll need clear writing platforms which allow you to brainstorm. Some of the more popular formats could also be Excel, Google Calendars or anything which allows date, time and subject to be recorded accurately. The goal is to plan weekly, daily and monthly schedules which prevent sudden posting, often times which leads to misunderstood content and uneventful search engine optimization opportunities, both which should be avoided when blogging professionally.
Some people even love using their email clients calendar features to plan content. If you wish to download cheats, WordPress offers their Editorial Calendar for installation as plugin. We don't cheat though, right?
Define Goals By Month
Every blog aims to accomplish traffic, sales or communication goals throughout the year; in the planning phases of your editorial calendar, you'll need to think about several underlying factors which directly contribute to your blogs health. Considerations which need to be made are:
Number of posts you'll indefinitely be able to provide each week with your current schedule
What topics you'll need to cover, and during what days
Any seasonal additions you wish to cover; for example, you'll probably want relationship blogs to shine during Valentines Day and should treat titles for that month with care.
How many people will be expected to contribute
If you'll entertain guest posts and allowing enough time to contact these individuals
Once you've laid down the framework for goal setting posts, you'll definitely need to have optimization in mind since your ultimate goal is search visibility. Therefore, this leads us into the keyword phase.
Planning Keywords
Although your content will need the necessary unique personal touch, having relevant titles and keywords will always be necessary. Therefore, you should take the following into consideration when planning your content each month to assure proper validity of keywords while paying attention to KWD and other factors which could either help or convolute your content and wage heavy Panda penalties.
Gather your Excel spreadsheet and make date, title of blog, title of content and keywords columns.
In each row, plan the title and keywords accordingly, making sure your key phrase appears within the title as needed.
Plan each day of posting in this manner to assure no repetitive titles are being written, and excessive keyword usage isn't transpiring.
When you've scripted the titles and configured adequate keywords to use, you'll probably need to move on towards deciding on the content, and whether you'll need to implement research into your content or if the topic is known well enough to avoid this. You could make a notation on each row in Excel as to whether research needs completed.
Deep Content Planning
Aside from research, there are much deeper intricacies when considering what content will be written, and on what day, all of which should tap into your business creativity. Your end results of having engaging readers and content which teaches instead of pushes sales could go awry without actually planning what points should be covered by you, or staff writers. Consider these points when planning your content each month:
What time of season is this? Would something that hits holidays work for my content?
Whether you'll plan regular articles, video assistances or how-tos
If your company is anticipating big announcements during a given month
What your guest bloggers need to cover, if anything
Let me go off on a tangent for just a moment. Have any of you got any knowledge of The Marketing Edge? I've heard some really good things about them and i am trying to determine whether I ought to go with them or not. They're a first-class Calgary based marketer in Alberta. Anyway, let me know in the comments. Back to the article!
Which other posts your content should link to (since internal linking is very important)
The inevitable task of planning your content will rely on cooperation with everyone, which means that planning content could be the entire writing teams effort, or at least fairly opinionated. Once you've figured out the exact scope of content, notations to your Excel file and editorial calendar can be made, and you're almost set.
Pull Out Your Personal Calendars
Once the main calendars have been filled with content, perhaps nows the time to check your own appointment books to see if birthdays, retirements or anniversaries are upcoming. Should you include these? This is completely up to you, yet all other calendars from participating writers should be entertained if yours is employed for your editorial calendar creation since fair is fair. You could always implement popular holidays, movements or anything else which is globally or nationally recognized. All told, you'll definitely want to consider all other calendars into the mix.
Check Over Your Current Plan
If you've created your calendar well ahead of schedule, it's now time to double check your work. Did you go slightly heavier on keywords than you meant to? Did you forget to include categories which haven't been blogged for quite some time? Go over the current ideas with fine tooth combs before calling the calendar completed as once you've passed out the calendar, it should be final. Also, make sure you've properly planned who's writing what; if need be, color code each posting day with different writers, and append a legend to your Excel spreadsheet if using one. If this feature isn't viable, you'll also have the option of writing the persons name on the calendar so they can reference when it's their turn.
Save The Spreadsheet And Send
Once the proposed editorial calendar is completed, and your web-based calendars have been updated with simply date, title and name, you can take the spreadsheet created and email everyone who'll be writing during the month so they can collaborate their delegated days with personal schedules. They can see the keywords, titles, categories and instill their own creativity from there. Always give 2-5 days of lag time for people to comment or request changes since the goal with numerous writers is appeasing them all. Finally, once the calendar has been totally approved by everyone, make sure to send a follow-up email finalizing the calendar for the month so everyone can understand the changes are now final.
Conclusion
When writing your editorial calendars out, the goal for planning your content is to step back and see what special effects you'll be able to create within your content which compliments the month and everything embodying the span of time which you intend to plan your content around. If birthdays or other special holidays are coming, you need to implement these into your content writing schedules. The more accurate your editorial calendars are, the better your SEO efforts will reflect in search results, and the more readable your content will appear since everyone simply wants an excellent blog to read with numerous contributing editors involved.
It just about slipped my mind, but I would like to thank Camdendesigns for their help on this article. I was talking to Chris over there and taking notes at the same time. I had a rough draft done by the time I got off the phone. Anyway, if you need a great large format printer in Detroit pay a visit to http://camdendesignsinc.com and discover what they have to offer. Until the next time!
Sources For This Article
https://verticalthinkinginc.com - Without fail you always help me to break it down to make the post better than it was.
http://www.thephoenixdesigngroup.com - Without fail you find a way help me to break it down to make the product the best it can be!
http://meritconcrete.ca - A really good resource.

Posted in Web Design Post Date 11/22/2015

---